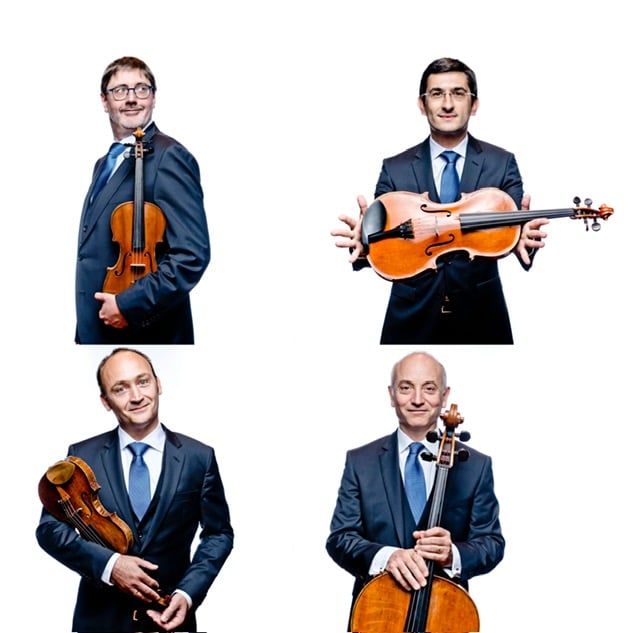 Quatuor Danel
October 8, 2023 (4:00 p.m.)
Gripping, intense, and totally committed on stage, the Quatuor Danel is celebrating its 31st anniversary at the forefront of the European music scene. Known for its deeply personal interpretations of the string quartet cycles of Haydn, Beethoven, Schubert, Shostakovich, and Weinberg, the quartet tours all over the world and performs regularly for major European and Canadian festivals. The quartet has served as artists- in-residence at the University of Manchester (England) since 2005.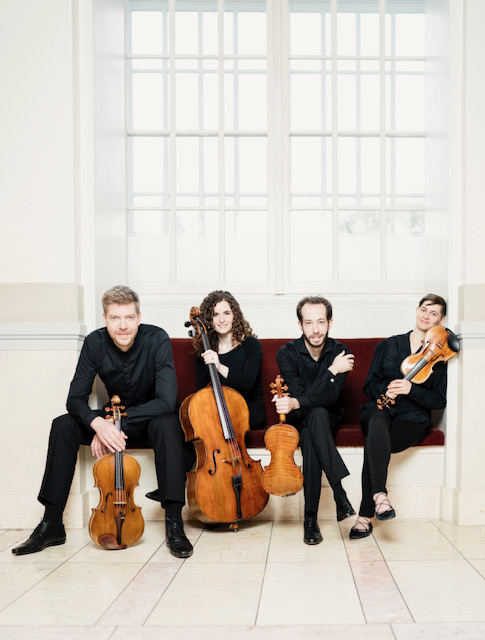 Ariel Quartet

November 5, 2023 (4:00 p.m.)
Distinguished by its virtuosity, probing musical insight, and impassioned, fiery performances, the Ariel Quartet has garnered critical praise worldwide for more than twenty years. Formed when the members were just teenagers studying at the Jerusalem Academy Middle School of Music and Dance in Israel, the Ariel was named a recipient of the prestigious Cleveland Quartet Award, granted by Chamber Music America in recognition of artistic achievement and career support. Celebrating their 25th anniversary in 2023, the quartet serves as the Faculty Quartet-in-Residence at the University of Cincinnati's College-Conservatory of Music. The quartet recently played to a sold-out Carnegie Hall audience and premiered a new work by Danill Trifonov with the composer as pianist.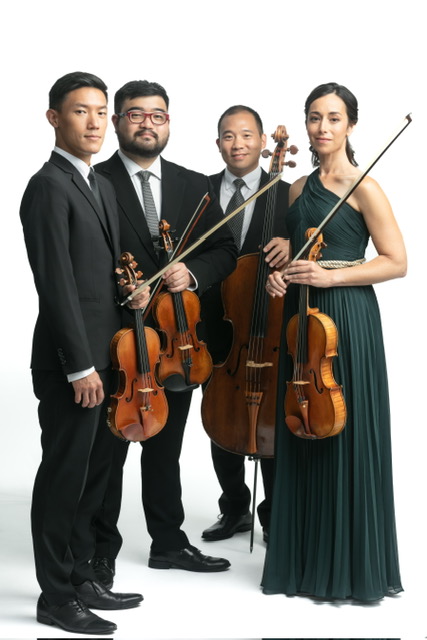 Parker Quartet
February 4, 2024 (4:00 p.m.)
Serving as the Blodgett Artists-in-Residence at Harvard University and as faculty members in the Harvard Department of Music, the Grammy Award-winning Parker Quartet, renowned for its dynamic interpretations and polished, expansive colors, has rapidly distinguished itself as one of the preeminent ensembles of its generation. Collaborating and partnering with some of the leading musicians, the Parker Quartet approaches all of its projects with an exceptionally thoughtful intellectual and musical rigor and full, emotional commitment. Founded and based in Boston, the Parker Quartet's numerous honors include winning the Concert Artists Guild Competition, the Grand Prix and Mozart Prize at France's Bordeaux International String Quartet Competition, and Chamber Music America's prestigious Cleveland Quartet Award.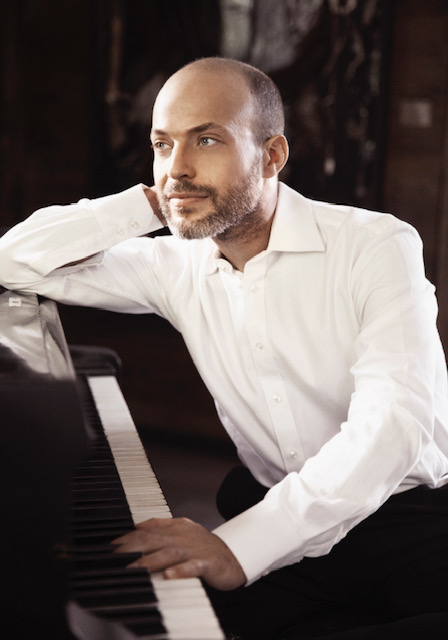 Orion Weiss, piano
March 3, 2024 (4:00 p.m.)
One of the most sought-after soloists and chamber music collaborators of his generation, Orion Weiss is widely regarded as a "brilliant pianist" (The New York Times) with "powerful technique and exceptional insight" (The Washington Post). With a warmth to his playing that outwardly reflects his engaging personality, Weiss has dazzled audiences with his passionate, lush sound and performed with dozens of orchestras in North America including the Chicago Symphony, Boston Symphony, Los Angeles Philharmonic, and New York Philharmonic.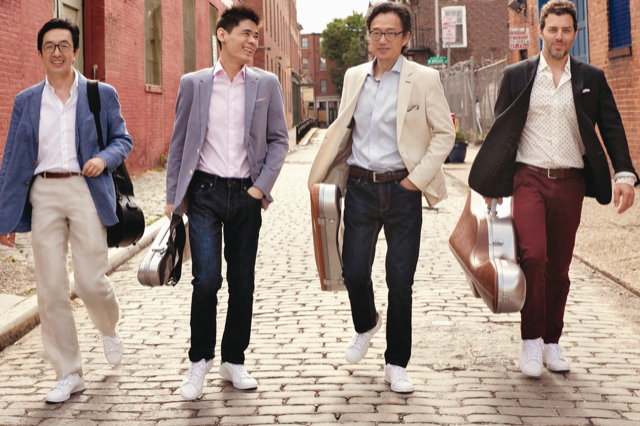 Shanghai Quartet
April 21, 2024 (4:00 p.m.)
One of the world's foremost chamber ensembles, the Shanghai Quartet will celebrate its 40th anniversary season in 2024. Formed at the Shanghai Conservatory following the end of China's harrowing Cultural Revolution, the Quartet has established a presence through North America, Europe, and Asia performing for the major series. Among innumerable collaborations with eminent artists, they have performed with the Tokyo, Juilliard, and Guarneri Quartets; cellists Yo-Yo Ma and Lynn Harrell; pianists Menahem Pressler, Peter Serkin, Jean-Yves Thibaudet, and Yuja Wang; pipa virtuoso Wu Man; and the vocal ensemble Chanticleer. The Shanghai Quartet appears regularly at many of North America's most prominent chamber music festivals.